LUXURY RIDE USA PROVIDES SOLUTIONS TO YOUR TOUGHEST EVENT TRANSPORTATION CHALLENGES
When client experience is the number one goal, Luxury is the clear choice. Most transportation companies do a decent job of providing routine airport transfers, but when it comes to moving groups of people through different cities or coordinating a large scale event, you need a partner who is experienced and skilled in transportation logistics management. 
Learn more by clicking HERE
PERFECTLY EXECUTED GROUND TRANSPORTATION SOLUTIONS
Welcome to Luxury Ride USA, one of the leading transportation management companies servicing the corporate business world by providing luxury and corporate ground transportation in New York, New Jersey and worldwide. Professionalism, experience, and superior quality are at the heart of our business philosophy. Our ability to provide a complete and professional solution to differing transportation requirements is unrivaled in the worldwide chauffeured service industry. Working with Luxury Ride USA ensures ease of planning, efficient execution, and above all, a successful outcome. For the safety of our passengers we are licensed by the State of New York and carry $5 million dollar liability insurance. We are members of the National Limousine Association and the New York Livery Association. When serving our clients we place emphasis on safety, professionalism, and reliability.
In order to meet the scheduling needs of the busy corporate client or the special event requiring flexibility, Luxury Ride USA is open 24 hours a day, seven days a week, and 365 days a year. For a more detailed description of the services we provide, please feel free to scroll through our website. You can make your reservation online or simply call and one of our very friendly representatives will be happy to assist you.
At Luxury ride you can be sure to experience the latest model Mercedes S Class sedan, Cadillac Escalade Sport utility vehicle, or executive Mini and Motor coaches for your scheduled reservation. Trained chauffeurs and high quality vehicles provide a ride so comfortable you will be tempted to take a nap. We conveniently have vehicles positioned in Manhattan, North Bergen, John F Kennedy airport, LaGuardia airport, Newark Airport, Teterboro Airport, and Westchester airport.
Safety is our highest priority here at Luxury Ride. Our chauffeurs go through a rigorous training process with safe driving stressed at each level. Each chauffeur is finger printed and background checked by the state of NY and NJ. Multiple hours of training takes place before a chauffeur takes their first trip with a client. Then client feedback is monitored on a trip by trip basis. Our chauffeurs understand that training and improving their craft is an ongoing process, and delivering a tailored made experience is our goal for each and every trip. The vehicles we utilize are state of the art in safety. The Mercedes S550 offers best in class comfort, best in class convenience and best in class safety. We take pride in driving very important people to their very important destinations.
Our services include corporate road shows, as directed transfers, airport pick up and drop offs, corporate events, group transfers, and bus charters. We specialize in corporate and group travel. From the design and production stage to onsite execution we listen first, then execute flawlessly.
Group Travel and Event Solutions
Dedicated Event Manager

On site coordination

Real Time Vehicle Tracking

3,000+ Airports

Open 24/7
Forecasting and budgeting
Easy online integration
Visual Dispatching
521 Cities
700+ Companies
Bring your challenges. Take away the stress and difficulty of planning Corporate Travel by working with a solution based company who is sensitive to the corporate lifestyle. Luxury is your global production and logistics partner providing perfectly executed event and group transportation based on your specific needs.
LUXURY RIDE SPECIALIZES IN WORLDWIDE CORPORATE GROUND TRANSPORTATION
The needs of corporate travel managers are important. In a profession where time is crucial, having to wait on hold or call a 1 800 # probably isn't ideal. Luxury provides our corporate accounts with a dedicated manager that can be reached directly by phone or by email. Your account manager will provide you with a corporate rate structure and customize your account to YOUR specific needs. This one to one communication has gotten excellent feedback from existing clients and more importantly saves precious time. From the executive business traveler, to large groups headed to business conventions, meetings or other events Luxury will get you there in comfort. Our vehicles are enhanced with Wi-Fi, extra leg room and both apple/android phone chargers to make your experience both comfortable and productive. At Luxury we believe our clients deserve nothing but the best!
EXECUTIVE CAR AND TRAVEL SERVICES
Our dedicated staff and account managers are at your service 24/7, to provide you with the assistance and support you deserve. Luxury provides Real-time trip status notifications that keep you in Know. Elevated communication and technology is an added benefit of partnering with Luxury. We even provide visual dispatch technology that allows you to see your assigned vehicle as it travels to the designated pickup address. You know longer have to worry about where your assigned car is located because you will be able to see it in real time. 
A client friendly unified billing process was adapted to make the headache of expensing seamless and simple. Not only is our billing concise and accurate it was designed to save one of your most important resources "Time". We understand the client experience doesn't end when the passenger gets out of the car and strive to enhance all phases of the luxury transportation experience.

"LUXURY WITHOUT BORDERS"
Worldwide Executive Car Service

"SAFETY AND RELIABILITY"
Has Always Been Our #1 Pledge To You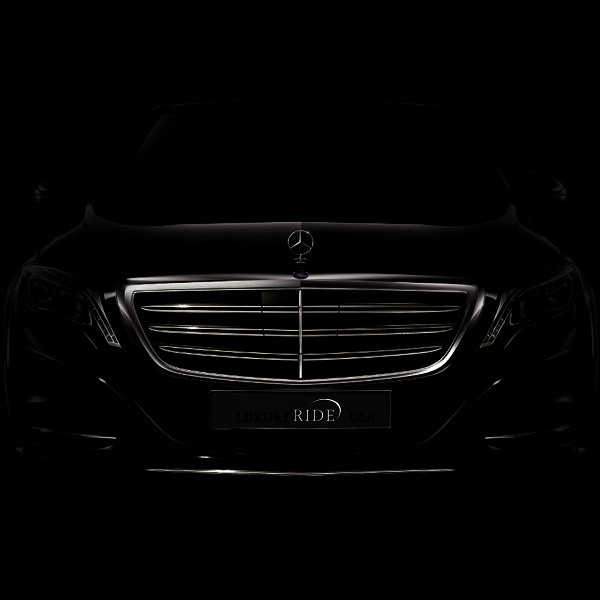 "CAREERED CHAUFFEURS"
Sensitive to Executive Travel

"REAL TIME VEHICLE TRACKING"
Elevated Communications Keep You In The "Know"
For Reservations: (888) 774 - 4847 | (888) 900 - 5692 | Fax: (888) 836 - 9030 | Other: (917) 558 - 4117