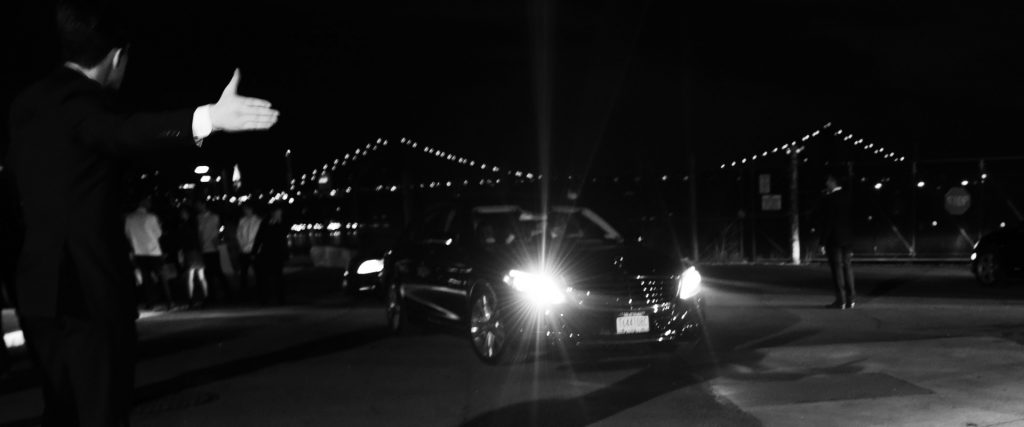 Event Transportation
THE NEED FOR EVENT TRANSPORTATION AND THE ISSUES SUPPRESSING IT
In the NYC, NJ and the surrounding Tri-State Area, Boutique events are part of the Norm. The events that do take place are prestigious. The only way to achieve prestige is through seamless completion of the event, with finesse. Caterers, music, location – these are all crucial factors that go into a High-End event. Why is Event Transportation having trouble hopping on the Band Wagon?
NYC & NJ NEED HELP ESTABLISHING RELIABLE EVENT TRANSPORTATION – THAT'S WHY WE'RE HERE
Caterers, Entertainment, and the other standard vendors for Upscale Events usually do not need to be babysat because they are constantly in the upscale atmosphere. These vendors are normally like-minded and work together to achieve and exceed expectations – you trust that they can take it from there and you will not have to deal with the stressors of making sure your vendors are on task.  How come Event Transporters have trouble conforming to this market?
Many planners leave Event Transportation as the last aspect to deal with because they feel that it will be the most stressful. Through our experience of working with Event Planners, we have found that many of them find a reliable and reputable Event Transportation vendor for their event – but they still find themselves stuck explaining to their vendor THE DAY OF THE EVENT where they should be and confirming every route along the way.
If you are an Event Planner or anything of the sort, you know that there is simply NO. TIME. FOR THIS TOMFOOLERY
WHY MIGHT EVENT PLANNERS FIND EVENT TRANSPORTATION SO STRESSFUL?!
They believe it may take time to find a reliable vendor that can represent the brand properly
They believe it may take time to work with the vendor & reach confident assurance – explaining objectives, routes, and times
They believe it may take time to make sure the objectives are met – taking away from the Event Planners #1 concern (the guests and the client).
WHAT DO ALL THESE SCENARIOS HAVE IN COMMON…?
TIME. TIME. TIME!
Many Event Planners leave it to Google or other search engines to discover their next vendor. A Planner may go through a couple pages of their search comparing different unorganized sites of different vendors, wasting time sorting through prices and locations and reviews, aspiring to find a vendor that will work perfect for them.
May your friends here at Luxury Ride provide some insight?
GOOGLE DOES NOT TRANSLATE TO "PRESTIGE"
REPUTATION AND EXPERIENCE, HOWEVER, DOES.
At Luxury Ride, we have always been thriving in a High-End market, so we know what a prestigious event requires. Our Event Transportation services transcend past the issues and illegitimacy of other vendors. It is our goal to prove this to you, and hopefully help other Transporters transcend with us.
Our Event Transportation provides 3 Crucial Elements to break the norm of Stressful Event Transportation:
Communication Prior to the Event – We meet with our clients and planners long before the actual event, in person or digitally, to specify each detail of their event and itinerary and how to manifest their vision of seamless transport.
Open Channel of Communication Between Booking & Event – Large-Scale Events are constantly growing larger as soon as they are conceptualized. Here at Luxury Ride, we understand the flux that surrounds events and are always working with such. Let's keep in touch, this way nothing will go unnoticed or become disorganized.
On-Site Coordinators – The Gentleman you met, booked, and communicated with for all these weeks will be the same Gentleman at your Event assuring the plan you both worked out is operating. This is critical – you can now let the Event Transportation settle in your mind calmly because you know that it is taken care of.
As most things, Event Transportation does not need to be difficult. Luxury Ride understands that, and we want to show you how.