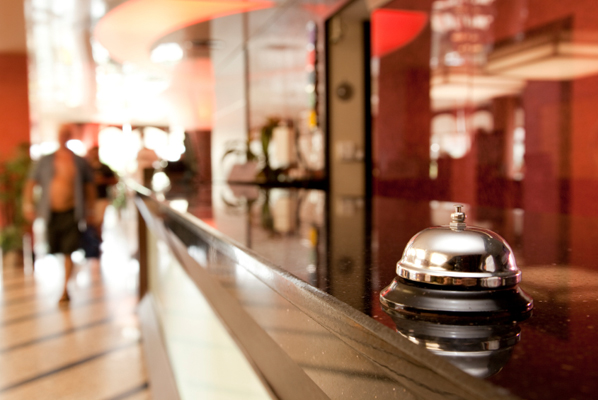 "Hospitality" is More Than a Happy Face
HOSPITALITY IS A WORD USED OFTEN YET SELDOM UNDERSTOOD. ESPECIALLY WITHIN THE EXECUTIVE TRANSPORTATION INDUSTRY. 

ESPECIALLY

IN NJ & NYC!
---
"HOSPITALITY" IS A NOUN – "THE FRIENDLY AND GENEROUS RECEPTION AND ENTERTAINMENT OF GUESTS".
In NYC or NJ, or any place for that matter, there are plenty of talkers. You know who we're talking about: the people who promise the world, yet when it is time to deliver…the Talker is nowhere to be found.
The Executive Transportation Industry is not exempt from the smoke-blowers. We have been let down by many partners and customers – many times. However, we have learned:
THAT AS LONG AS WE REMAIN FOCUSED AND KEEP DELIVERING HOSPITALITY & EXCELLENCE – WE WILL BE GOOD
and we have been! This is so because we a firm understanding on the concept of Hospitality and what our partners & passengers are expecting from our service. We are here to make YOU look good – not the other way around.
When we say "YOU", we mean whoever is reading this! Whether you want to book a ride with us, work with us, or whatever kind of need that you may have – we want to help!
Hospitality is going above & beyond the normal call of duty.
HOW DO WE COMBINE HOSPITALITY & EXECUTIVE TRANSPORTATION?
1. COMMUNICATION
We love to talk – especially to people who give us the honor of servicing them. We spend a good amount of our time speaking one-on-one with our partners & passengers. We do this because we want to gain the clearest understanding of what it is that they want precisely. We do not want to get their vision "close" – we want it exact.
2. EXPERIENCE
Luxury Ride USA has worked alongside many renowned figures, businesses, and hotels. All those relationships we established at our conception are proudly still around today. Luxury Ride USA has gained a secure spot in the "Executive" Market for a reason: we know what people want and how they want to receive it. Luxury Ride USA is proud of our years of experience and we are still eager to share our experience and prove ourselves to new people. EXPERIENCE is a world of worth that many new guys just cannot seem to understand…
3. SPECIAL REQUESTS – AND FULFILLING THEM
Perhaps the backbone of Hospitality: SPECIAL REQUESTS! As mentioned, it is important to exceed expectations that people may set – especially people you may be providing a service too. If our passengers want something other than Fiji Water on their ride (that's our standard, by the way), they got it! Iced Tea? Got it. Vodka Tonic? Done. You wanna stop by Mickey D's before your flight? Of course…as long as you toss us a fry or two ;). The point is: we want to give our passengers EXACTLY what they want, not just drive them from Point A to Point B.