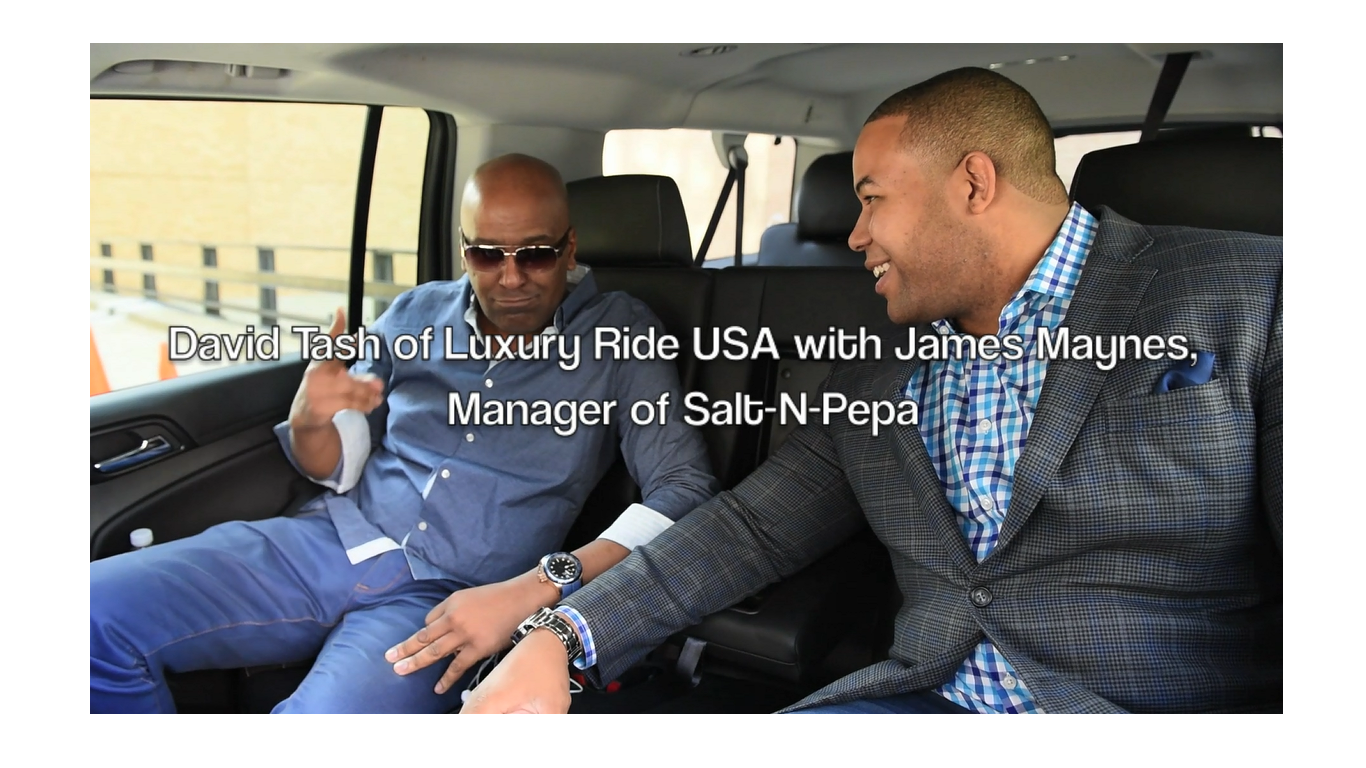 Luxury Channel EP #3: Salt N Pepa Manager James Maynes on Branding
BRAND IS A PILLAR OF THE BUSINESS WORLD. IN NYC, ALL YOU SEE ARE DIFFERENT BRANDS TRYING TO MARKET TO YOU.
SALT N PEPA

'S MANAGER, JAMES MAYNES, LETS US KNOW, WHILE TRYING OUR

LUXURY CAR SERVICE

, HOW TO OVERCOME THE OVERSATURATION, AND LET YOUR UNIQUE BRAND SHOW.
NYC : Big City of Dreams
It is a wild time to be alive. Technology has taken us into a world where almost anyone and everyone can find a niche. The Service Industry as a whole is booming. People are realizing self-worth, and Innovation is grinding daily. But just because there are a lot of businesses out there, does not really mean all the businesses are "GOOD" businesses. Some have the Capital and the Talent. Some just have the Capital…
And that is where our problem as professionals begins.
IN ADDITION, THIS IS WHERE LUXURY RIDE'S TASK OF
EXCEEDING EXPECTATIONS
BEGINS AS WELL.
Salt N Pepa 's Manager James Maynes provides Luxury Ride and their viewers with some of his invaluable experience regarding an unique Brand. James has been around the Marketing and Business world for some time now. He has seen the impact of technology and connectedness – and adapts.
ENJOY THIS LUXURY CHANNEL EPISODE. OUR VERY OWN CFO, DAVID TASH, ENJOYS SOME OF OUR LUXURY CAR SERVICE WITH SALT N PEPA 'S MANAGER JAMES MAYNES. LISTEN AS THEY TALK ABOUT WHAT GOES INTO A SUSTAINABLE,

UNIQUE BRAND

HERE IN NYC.
[cta id="629″ vid="0″]